WHAT ROUGH CHEESE, its olives come round at last, jiggles towards America to be born? (With insincere apologies to Yeats.)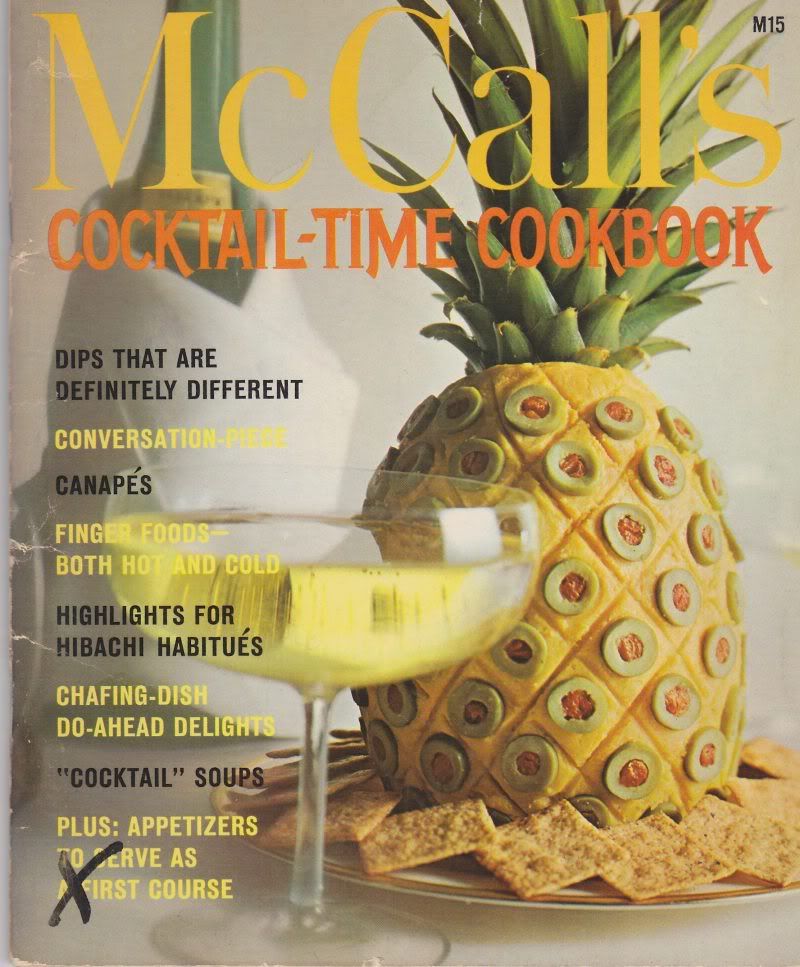 Twice as nice, without the annoying text.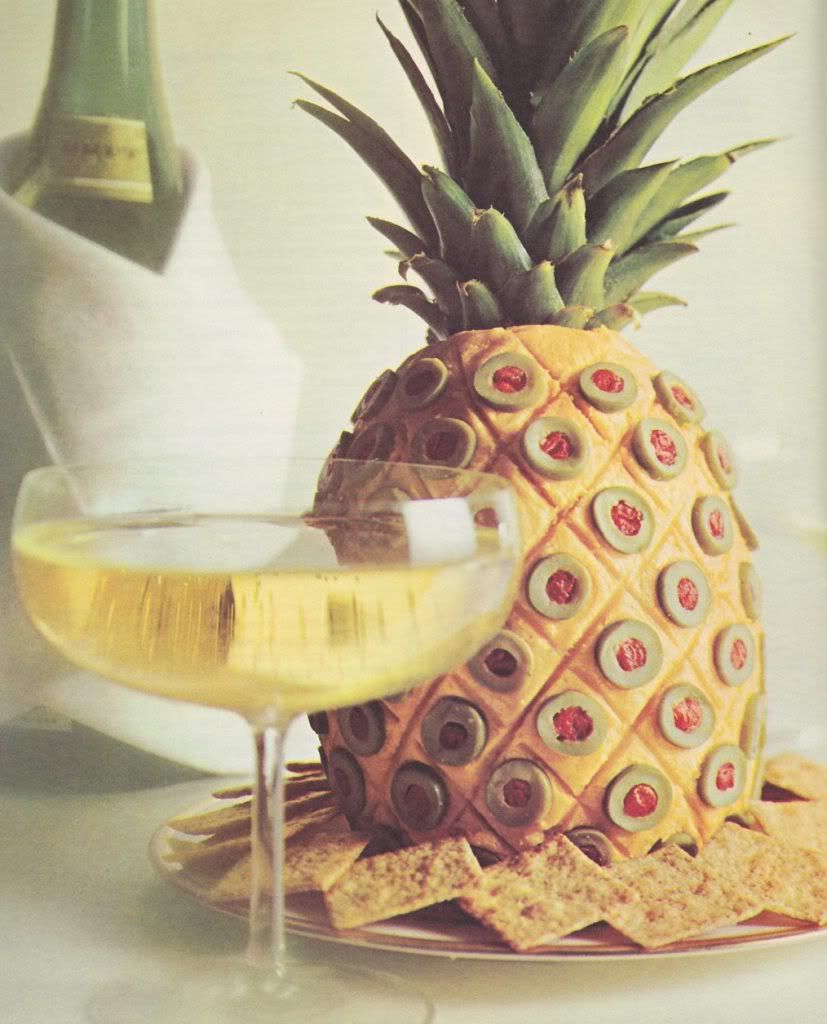 YES. It is cheese molded to resemble a pineapple, then studded with olives, then given an actual pineapple hat. According to the book, it is 15 1/2 inches around and makes enough spread for 180 crackers.
180 crackers
.
I do, however, love the art work.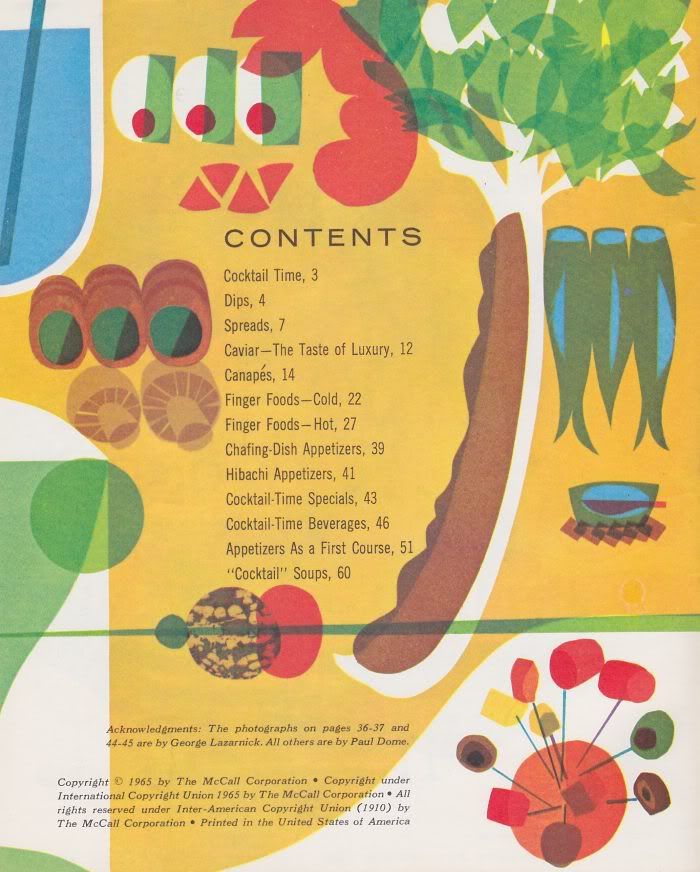 But wait, what is this?
THE GAYEST WAY. (Not quite, but come for the cocktails, then stay for the, um, cocktails.)

What else do I need for this gayest of partays to assure success?

Yes. That seems accurate.
I always feel like, some olives watchin' meeee...
It's a deviled-ham-a-bration! Especially those not particularly gay ham boats that look like lady parts. For gay ladies! Equal opportunity genital food!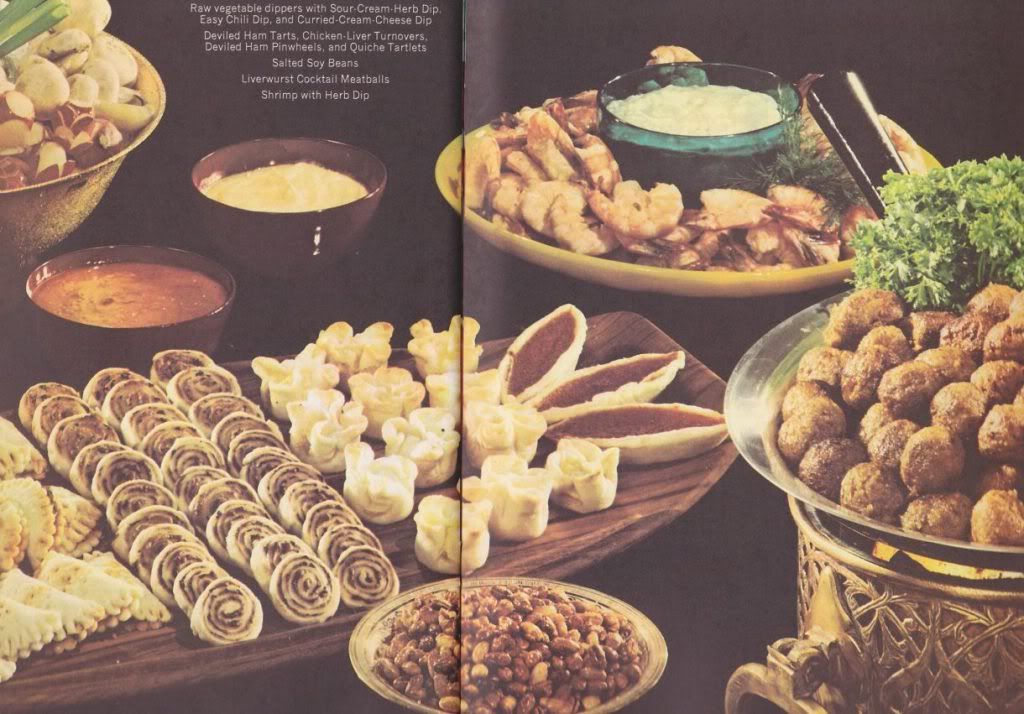 In fact, this book was obsessed with boats. Ham boats, date nut boats, fruit boats, boat boats...
And finally, fish on toast. You're welcome.